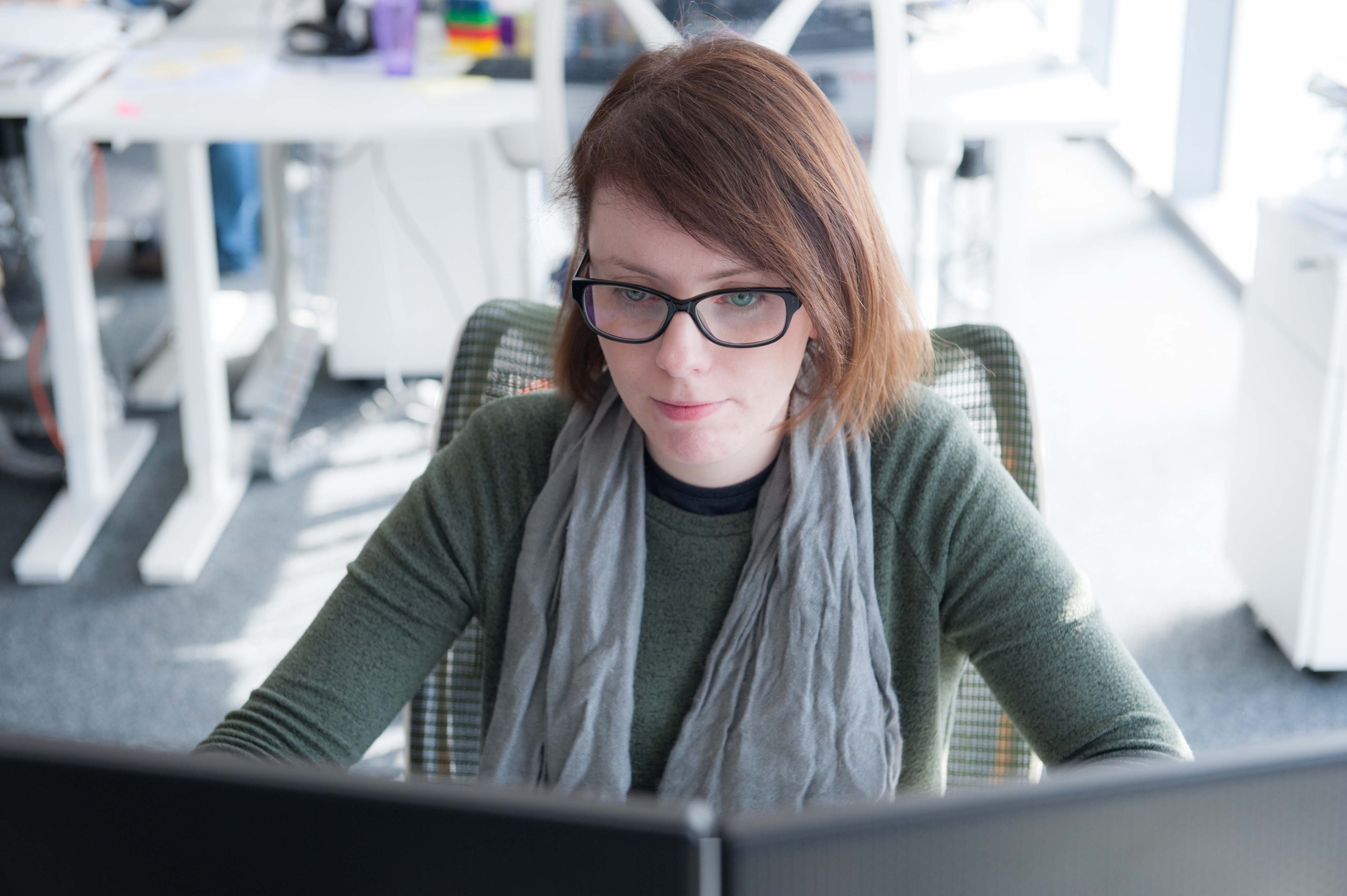 A chance passing at a careers fair, changed the course of Nicola's thinking.

"I noticed PathXL and their balance between biology and technical computer science fascinated me but so did the cancer link."

Nicola started at PathXL – later acquired by Philips – and found, unexpectedly that her new role wasn't in web development. Instead she was in research algorithm department due to her C++ experience.

C++ was my main programming language I didn't know about image analysis or machine learning, I had really good people to learn from. That was a big challenge and involved on the job learning.

This exposure to innovative technology and being open to on-the-job learning continues to appeal.

"I was given a lot of trust as a junior developer and, after 2 years, I applied for the role of scrum master and got it. This means that as well as my day to day development work, I have to make sure the teams know what they're doing and set sprints and deliverables to get releases out on time. The team culture is really good.